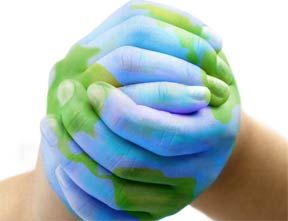 What is Green Cleaning?
Green Cleaning is more than using Green Products and showing the Green Seal Certification. Green Cleaning is the entire process of evaluating the needs of the facility and its inhabitants, the chemicals, paper products, cleaning equipment, procedures and training programs.
Green cleaning programs play a vital role in creating a healthier environment. Being environmentally responsible means using the least toxic products, equipment and procedures available.
Building Maintenance of CT Inc. provides a complete line of Green Seal Certified products. Our staff is routinely trained and updated on the latest environmentally safe cleaning products and procedures.
We recognize the growing importance of environmental responsibility and we are proud to work with you on a "Green Clean" program. Poor quality indoor air can produce health effects ranging from headaches and dry eyes to nausea, dizziness, and fatigue. We all want to work in an office environment that is comfortable, clean and safe. An important part of ensuring good indoor air quality in facilities is choosing cleaning products that have a reduced impact on human health and the environment. We call these green cleaners. Every day, we will clean and maintain your facility with these considerations in mind.
You can also go green with cleaning supplies and tools. Microfiber dusting cloths and flat mops outperform traditional materials and can often be used to remove soils without the need for chemical compounds. Microfiber captures and removes pollutants instead of just moving them around.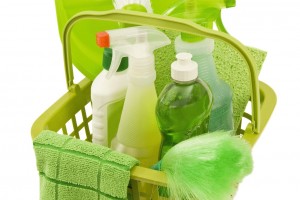 Why convert to green cleaners?
• Promotes a healthier work environment
• Improves safety for janitorial workers
• Reduces your agency's environmental footprint
• Green purchasing is an important element of an Environmental Management System (EMS) now required for all federal facilities.
• Helps create a more sizable market for cost effective high performance green products.
• Helps position your agency as a leader in the use of sustainable business practices.
Ask us about a Green Clean plan for your organization.